Innovative

.

Experienced

.

Accurate

.

Accessible

.
Is the test just a hurdle we construct to make a credential exclusive? Or do we want a genuine measure of a professional's capacity to do a job? Through decades of testing work we've observed that the best way to gauge candidates' abilities is to watch them do the job. This led us to found Authentic Testing, a full-service psychometric and test development company. We partner with test sponsors to develop performance tests and multiple-choice tests and support them in seeking third-party accreditation. Our credentialing processes yield credible, genuine results.
Our belief in the power of Performance Testing isn't new. We have been doing hands-on performance testing since 1989. In fact, we're known as pioneers within the field, seamlessly integrating our decades of expertise and intimate knowledge of testing standards with ongoing developments—including virtual reality—to produce reliably authentic results. Our clients are our sole focus and we are their partners as they develop their programs. It's this accessibility coupled with our problem-solving reputation that allows Authentic Testing to maintain long-term relationships with our clients, some going back decades, as their businesses and associations grow and evolve.
Your needs become
Authentic results

.
We will collaborate with you to develop a testing system that fits your needs.
Read On
Authentic results begin with an Authentic Process

.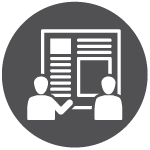 Test Performance in a Live Environment
For IT tests, avoid a simulated environment, ...
Generate Test Specifications Fast
Align the test with actual practice, ...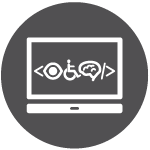 Generate Items on the Fly
We guide your professionals as they devise, review, and fine-tune test items.
Set Standards Interactively
We'll help determine the score that test takers must achieve in order to pass.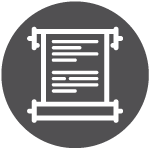 Improve with Insightful Health Checks
We periodically examine the test to make sure each item and the test overall are doing what they're meant to do reliably.
Get Accredited on the First Try
We perform internal audits to prepare for, and provide support during, the accreditation process.