Authentic Testing in October 2021 will host a three-part remote workshop titled, "Mastering 17024 Accreditation."
The workshop will go through the steps involved in creating a certification body that is compliant with the international standard for entities engaged in the certification of persons, ISO/IEC 17024—and for developing a compliant test.
As each step is presented, the standard relevant to the step will be explained in detail.
Who Should Attend
Future internal auditors. These are people who were recruited for their detailed reading and auditing skills, but don't have expertise in ISO/IEC 17024.
Managers and directors new to the 17024 process. These are people who need a quick but detailed orientation to the ISO/IEC 17024 standard—either because they have recently joined a 17024-accredited organization or because they want their certifying body to be compliant with the standard as they consider whether to seek accreditation.
Facilitator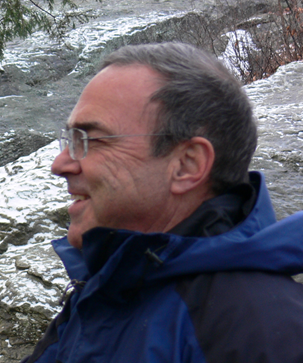 Wallace Judd will facilitate the workshop, alongside guest speakers. Dr. Judd is a former ANSI assessor who has successfully helped over a dozen corporations and associations attain 17024 accreditation in the past decade.
He is the author of the 17024 Compliance Handbook, a comprehensive book that explicates 17024 standard by standard, and contains templates for over 40 log files, a candidate handbook, a volunteer handbook, and complete policies and procedures. A copy of the book will be provided for every participant.
Though Wallace has his Ph.D. in psychometrics from Stanford, the math involved in managing or assessing psychometrics is kept to an 8th-grade level.
Schedule
The workshop comprises three remote 2-hour sessions on October 11, 13 and 15, 2021 from 3 to 5 p.m. Eastern time.
Day 1 is devoted to the legal and organizational framework required to support testing.
Day 2 elaborates the test-development process in rigorous detail.
Day 3 discusses QA, auditing, ADA accommodations, and supporting the accreditation process.
The workshop will address multiple choice exams, performance testing, and VR exams as well.
Cost is $250 for all three sessions.
Required
Participants must have access to a registered copy of ISO/IEC 17024. Copies are available on the ANSI site here.
Sign Up & Pay
Follow this link to register.